Mosques in Barking and Dagenham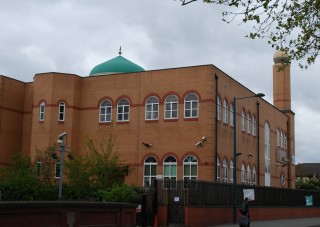 Looking for mosques in Barking and Dagenham? There is one large mosque in Barking. For more information about them please click on the name of the mosque listed below. The Al Madina Mosque has a fantastic and very informative website so we strongly encourage those interested ones to click and visit their website.
– 2 Victoria Road, Barking, Essex IG11 8PY  Tel: 020 8478 8526 or 07939 161413
Ilford Islamic Centre Mosque is one of the largest in the country, however their website needs some work. Perhaps they should ask the digital marketeers from Al Madina Mosque for help.
– 50-58 Albert Road, Ilford IG1 1HW  Tel: 020 8553 5739
For other places to worship in Barking and Dagenham please check the related posts below.