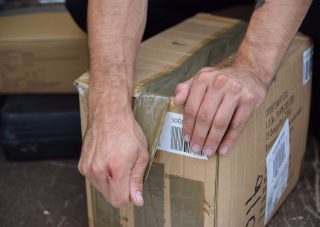 There is a lot of preparation needed when it comes to moving home, and getting your belongings together safely for the move is paramount to moving swiftly and efficiently. One of the more cumbersome tasks is packing services moving. This is why we offer you a packing team that can come to your ahead of the move to safely pack away your belongings for the trip. This is usually done on the day before the move but can also be arranged for the day itself. We offer all the appropriate packaging material but we will happily use any materials you wish to supply too. Some of the vitals for moving items big and small are double walled removal boxes, packing, and of course bubble wrap. We can supply all of these required items.
Once our packing team arrives at your home, you will be able to walk them through your rooms and belongings with key instructions. This allows us to familiarise ourselves with everything and, most importantly, know exactly what valuable items need to be handled with special care. The team will put in that extra time and effort to make sure everything is securely packed away, whether it's large items like TVs and kitchen appliances or just many smaller goods like sentimental heirlooms or valuable baubles, we will stay as long as needs be. We use heavy duty shrink wrapping and removal blankets to secure all items.
From there any and all of the boxes will be clearly labelled to quickly get things moving and ensure that everything will be easily identified once you begin unpacking and settling into your new home. Larger objects like furniture are taken care of on moving day but rest assured everything will packed up and transported with the least amount of hassle as possible.