Furniture Assembly Barking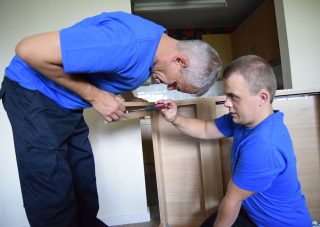 When it comes to furniture assembly Barking Removal team opts for dismantling when the items are too large to fit safely through the door frame and make it to the truck. This is to avoid any damage to your belongings like sofas and large tables; it is also a safety precaution for moving large pieces of furniture through small spaces or down flights of stairs. We typically dismantle beds and wardrobes too for easier transport. Any smaller pieces of furniture will be padded up and moved as is.
When it comes to electrical appliances, Barking Removals has you sorted too. We can remove and reconnect appliances like washing machines and dishwashers, provided that the connections in your new home match those from your previous home. If there are any other electrical appliances such as flat screen TVs that require a little more work to safely move and reconnect, you can arrange to meet with your removal supervisor the day before your big move and a plan can be arranged. Get in contact with us today to find out how Barking Removals can help with furniture assembly Barking for your move.