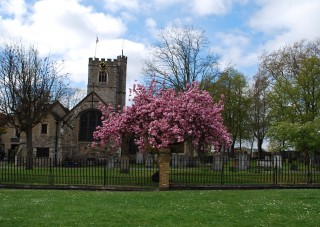 There are a wide range of car boot sale in Barking and the surrounding area that offer a lot of different services and items on offer to buy.
Here are some of the best car boot sales in the Barking area, along with details on how to find them and what to expect when you get there.
There are links to maps of each Barking car boot sales listed here so you know how to find them.
 Barking And Dagenham College Car Boot Sale
Saturdays, 8am – 1pm, running until the 20th December
Rush Green Campus, Dagenham Road, Romford, Essex, RM7 0XU
The entire car boot sale is held in a car park, so there is no risk of muddy surroundings if the weather is bad. They offer free admission to buyers, along with free parking. The coffee shop at the front of the college campus is opened during the sale so then visitors can get hold and cold drinks along with snacks. Because it is the campus coffee shop, proper barista coffee is available.
Directions:
Head north on North Street heading towards London Road, then continue onto the A124. Turn right onto North Relief Road and then take the second exit onto Longbridge Road. Make a right onto Beverley Road before continuing onto Oxlow Lane. Remain on Oxlow Lane while going through three roundabouts before you reach Dagenham Road.
Forest Farm Car Boot Sale
Tuesdays, from 6am, held from May – October
Forest Road, Barkingside, Ilford, Essex, IG6 3HQ
Forest Farm's car boot starts nice and early and then operates until the afternoon, giving people a chance to come early in the morning or after work. The sale lets buyers into the sale for free, while sellers are able to buy a spot at varying prices depending on the vehicle they are driving. Sellers are allowed to bring either a car or a van. The sale is regular from May through to October every year, meaning that it runs often in rather nice summer weather.
Directions:
Head north on North Street heading towards London Road. Then take the A123, Ley Street and then Horns Road until you reach Craven Gardens in Ilford. Turn right onto Craven Gardens and then on the roundabout take the fourth exit onto Forest Road. This will then be followed by a left or right turn in order to get to the destination depending on road restrictions.
Barking Vicarage Field Car Boot Sale
Sundays 7:30am for sellers & 8:30am for buyers, held from April – October
Vicarage Field Shopping Centre, Ripple Road Lower Car Park, Barking, Essex, IG11 8DQ
The Barking Vicarage Field Car Boot Sale offers sellers an extra hour before buyers turn up in order to get themselves ready. There are refreshments and toilets available, and it runs regularly for seven months of the year. Both cars and vans are able to take a spot amongst the sellers.
Directions:
Head south on North Street to East Street, then continue onto Broadway. At the roundabout take the first exit onto St Pauls Road, then left onto Axe Street. Take a left onto Ripple Road and then a second right onto Ripple Walk.
For maps and other information about Barking Car Boot Sale read the related posts listed below.